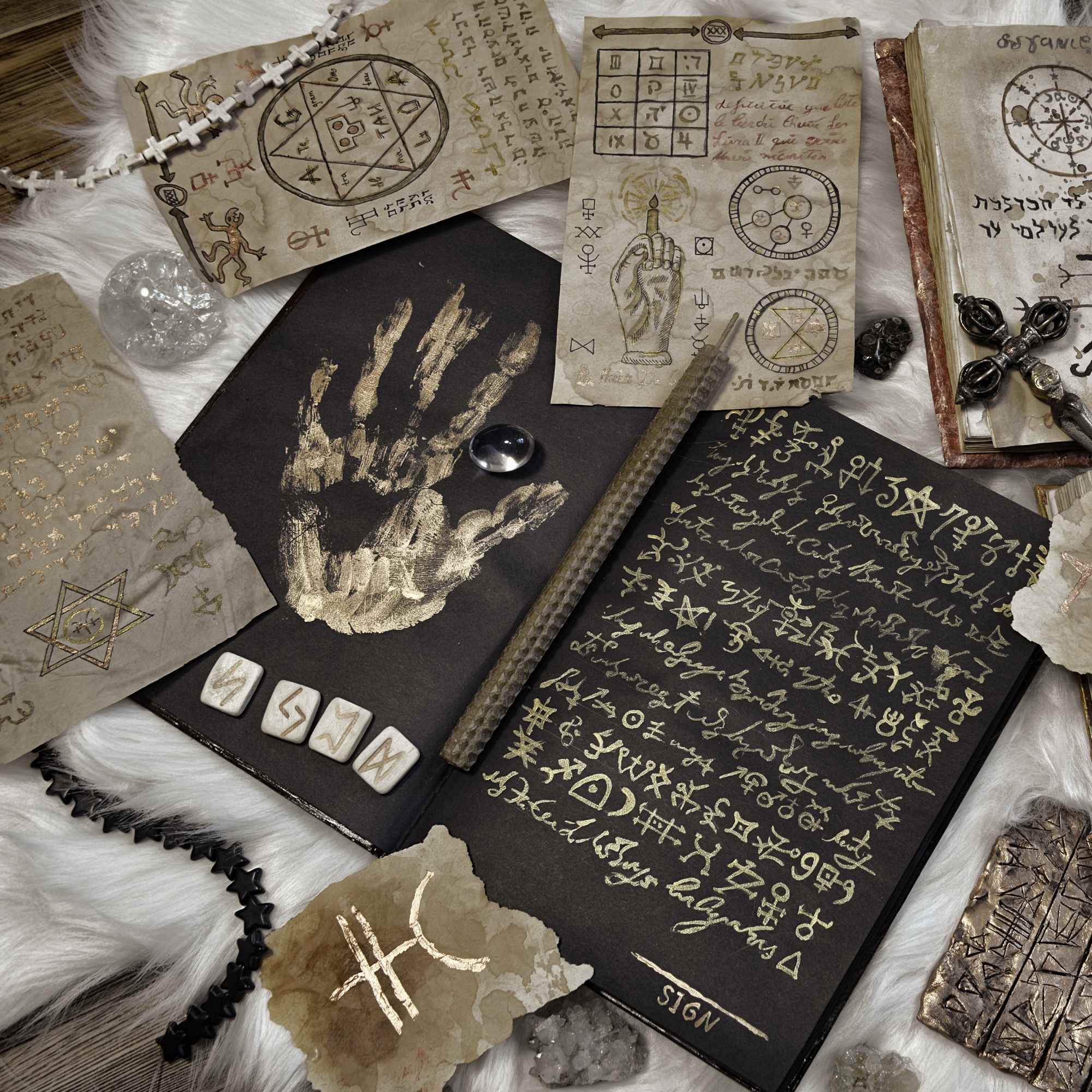 As you are probably aware, I write and illustrate printable Book of Shadows pages. This has been my passion for over 12 years now!   My designs are inspired by my own practice, as well as the works of other great magickal authors and artists. Each page is designed with care to evoke a sense of power and mystery - perfect for your Magickal Grimoire! 
The digital age has ushered in a new world of opportunities for those who practice Wicca and Witchcraft. With the internet, it is now possible to purchase digital downloads of Book of Shadows pages, instantly. However, for many people buying these products online can be tricky due to the potential risk of purchasing plagiarized material. That is why at Morgana Magick Spell we strive to only provide high-quality original content. Our Book of Shadows pages are created using the best design practices and are guaranteed to be 100% unique. 
When looking for Book of Shadows pages online, it is always important to be aware and vigilant when making a purchase. Make sure that the digital download you are purchasing comes from a reputable source. Do research into the seller to ensure they are legitimate and trustworthy. an easy way to tell if the content has been plagiarized is to simply copy and paste the first paragraph of the content into your browser search bar. If the work has been copied the article will pop up on the internet!
What should you do if you find that you have purchased plagiarized pages? You should contact the editor/publisher of the work which plagiarized to let them know that their work has been stolen. You can also submit a claim to a web host such as Amazon, Shopify, or Etsy and hopefully get your money back.
Once you have verified the authenticity of your purchase, there are many ways that you can use to print and store your digital downloads. You can print out the pages on high-quality paper or archival-quality card stock, and keep them in a three-ring binder ( I use sheet protectors so that I don't have to punch holes in my pages), or if you're really crafty you can fashion the pages into a junk journal or book using various binding methods. You can also simply keep the files in a folder on your computer for quick and easy access to your personal Grimoire pages. It's great to have spells and rituals on your phone or tablet so that you can practice magick any time! 
 If you have any questions or concerns about using digital downloads, feel free to reach out at any time. We are always here for you! Thank you for supporting our shop! Blessed be. ;-) 🔮✨
Finally, it is important to remember that a physical copy of your Book of Shadows pages are just as important as the digital download. Make sure to back up and store your digital files in a safe place, so that you can access them whenever needed.
By taking the proper precautions and doing research before purchasing, you can ensure that you get the best quality Book of Shadows pages possible. With the right resources and knowledge, you can easily create a beautiful and unique Book of Shadows for your own personal practice. So go ahead and explore the world of Wicca and witchcraft today!
Happy spell casting! 
Comments (0)